1. Scientific and technological innovation
Chenlong is high-tech enterprise in Jining City. The company pays close attention to development and protection of proprietary technologies, and it has established protection systems of core products and intellectual property rights in order to guarantee advantages in product and technology. Moreover, the company has established favorable "industry-university-research cooperation" cooperation basis with University of Liverpool, Guangdong Pharmaceutical University, Shandong University School of Pharmacy, National Glycoengineering Research Center, NGRC, and other academic institutions.

2. Quality management
Chenlong has established perfect quality standard system, introduced advanced QC instruments such as gas chromatograph, liquid chromatograph, ultraviolet spectrophotometer, inductively coupled plasma optical emission spectrometer, thermal analyzer, and etc.
3. Scale of production
Dipeptide workshop
Chenlong has modern dipeptide workshop set up according to GMP, the annual output of alanyl-glutamine can reach 300 tons.
Pilot workshop
Chenlong has modern pilot workshop set up according to GMP, the annual output of alanyl-glutamine is 300 tons, adefovir dipivoxyl is 10 tons, ropivacaine mesylate is 3 tons, and hormone is 30 tons.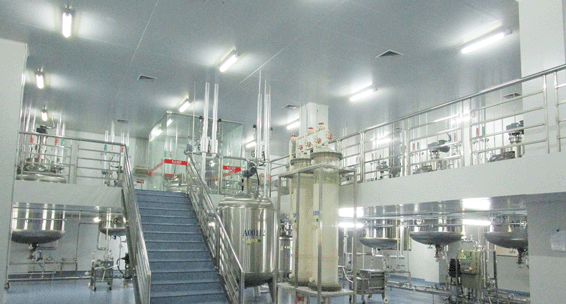 4. EHS
1) Safety
Chenlong has successfully passed the three-class security standardization assessment of Jining City On October 26, 2016, Chenlong successfully passed the three-class enterprise evaluation with a total score of 89.6.
2) Environmental protection
The company began to establish factory in 2013 and the first-stage project was completed in April 2015. The total investment is about ¥170 million, and the environmental investment is about ¥17,904,802.
The company entrusted Jining City Institute of Environmental Protection Science to prepare EIA report for the project in October 2012
On May 9, 2013, we got the approval of environmental protection administration and the approval No. is EIA [2013] 31;
On May 27, 2015, we got the trial production approval; on December 16, 2015, we passed the EIA acceptance.
[1] Sewage treatment station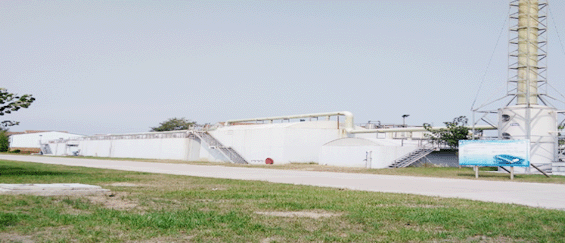 [2] Online monitoring platform
Sewage treatment station is equipped with COD online monitor and on-line ammonia nitrogen monitor.

[3] Hazardous waste storage facilities
The company has established two hazardous waste storage depots to store hazardous wastes before being disposed by qualified companies. At present, our nominee company is Weifang Foshite Environmental Protection Co., Ltd.

[4] Atmospheric treatment facilities
The waste gases are discharged through three 20m exhaust pipes after the process of "condensation+falling film absorption" and the malodorous gases are discharged through 20m exhaust funnel after the process of "falling film absorption +alkali wash".